Thresher Shark Conservation Champions Keep On Making an Impact on Their Communities
It has been a year since we conducted the youth conservation development program in Alor. 20 Alor youths from all around the Alor archipelago were selected to become Thresher Shark Conservation Champion in 2021. Alongside the mentors, they had received training on leadership, communication, and knowledge of marine conservation.
Ever since the program ended, our Champions have continued their career paths in various fields. From Head of Village-owned Enterprise (Bumdes) to Divemaster, Conservation Champion alumni are tackling a wide array of challenges while inspiring other youths in Alor Regency. With the anniversary of the Conservation Champion program kicking off this week, here are some exciting Champions stories.
Divemaster
Amri Bali has been awarded a Divemaster training scholarship by Lazy Turtle Dive Alor, a British-Australian-owned dive center in Northwest Alor. Amri is one of a few Alor folks that have the passion and courage to pursue diving as his career path. He was the son of a former shark fisher from Ampera Village. Being trained by English-speaking instructors does not discourage Amri; instead, he becomes more determined to learn English. He showed his spirit by attending English courses while doing his bachelor's degree and Divemaster training.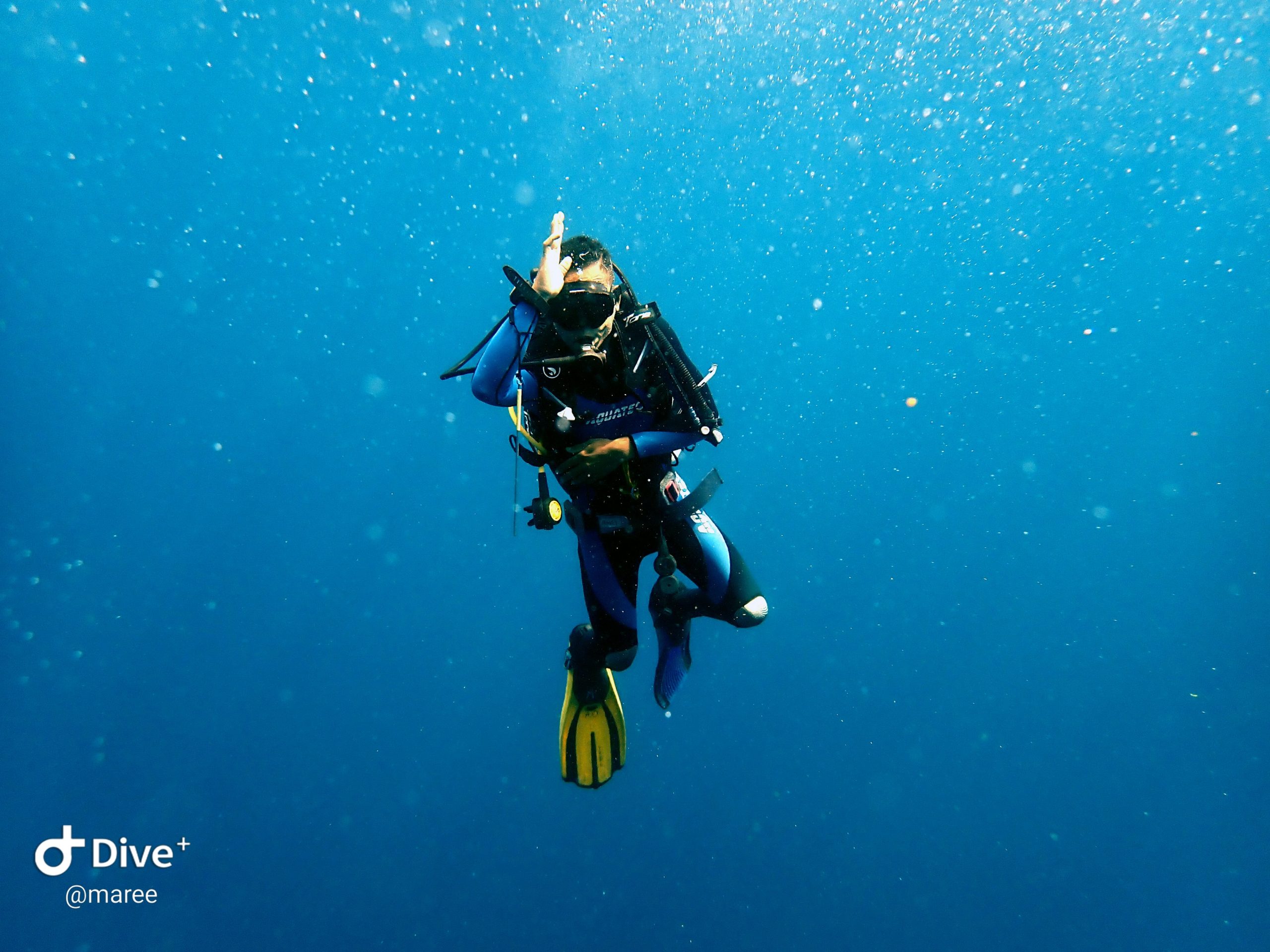 Mangrove Restoration Project
Three of our Champions have received funding from Sustainable Ocean Alliance's Ocean Solutions Microgrants and Australia Awards Indonesia's Alumni Grant Scheme. The grants allowed them to continue their mangrove restoration project which was initiated during the Conservation Champion program. Arif Agung Budiman leads the project to restore the mangrove forest in Pailelang Village, Southwest Alor, with Fransista Yulinda Ahalfani (Fia) and Lekison Padafani as the team members. Fia supports the mangrove project while working as an honorary staff at the Alor Department of Marine Affairs and Fisheries. Meanwhile, Lekison is undergoing his bachelor's degree in Management at Tribuana University. Thus far, the team and village volunteers have planted almost 1,000 seedlings since the start of the project!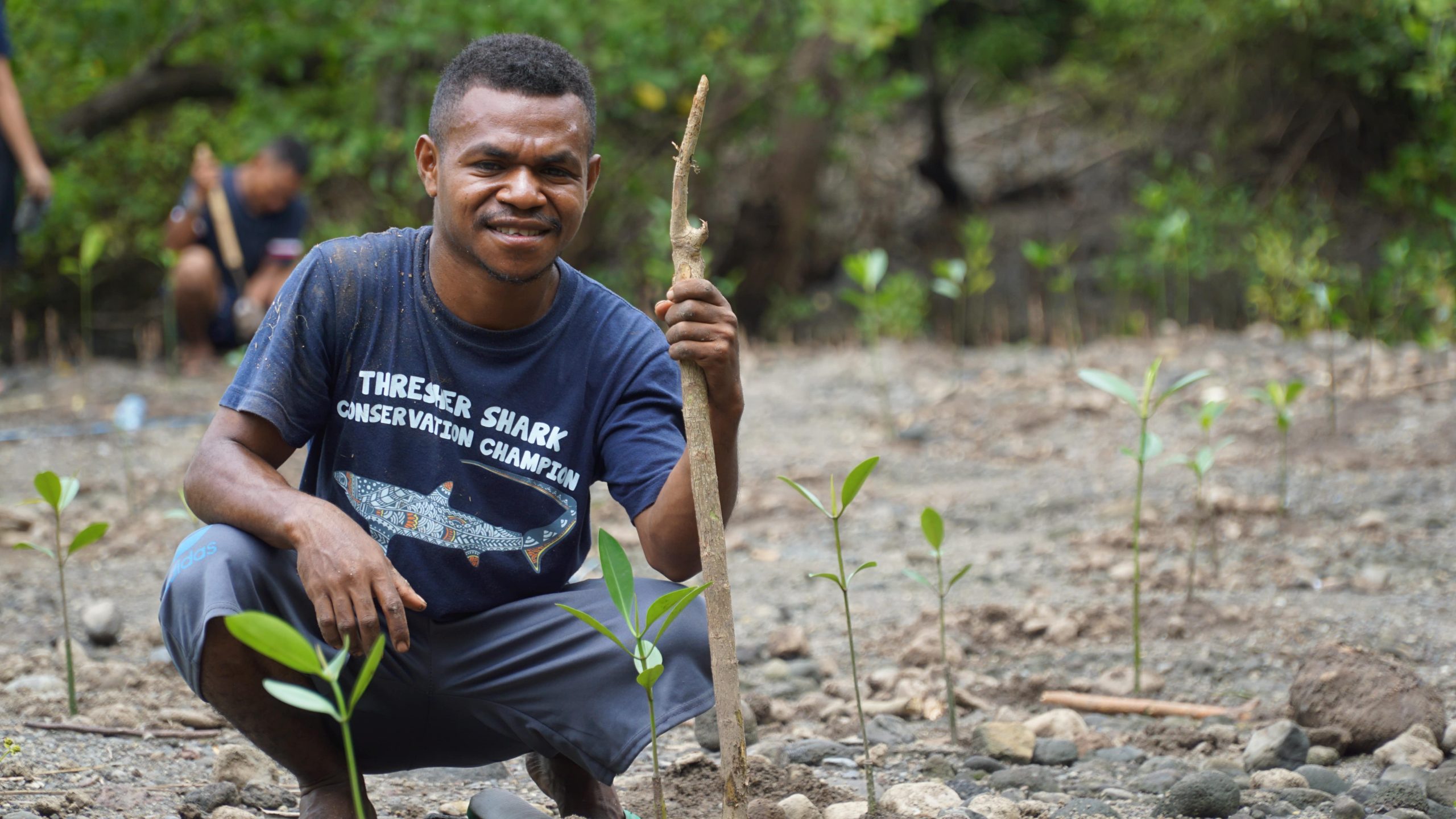 Waste Management Project
Another project which continued from the Conservation Champion program is the Waste Management Project. Cornelis Banabera, Ayub Laan Bain, Endang Syaban, and Hilarius Kamaleng have successfully secured Sustainable Ocean Alliance's Ocean Solutions Microgrants to extend this project. Since continuing the project, they have conducted two waste management trainings on composting and creativity to the community of East Kalabahi Village. Socialization has been delivered twice to elementary school students, once to junior high school students, and once to the village community. They are also working on building a waste bank in Alor to resolve the waste issue in the regency.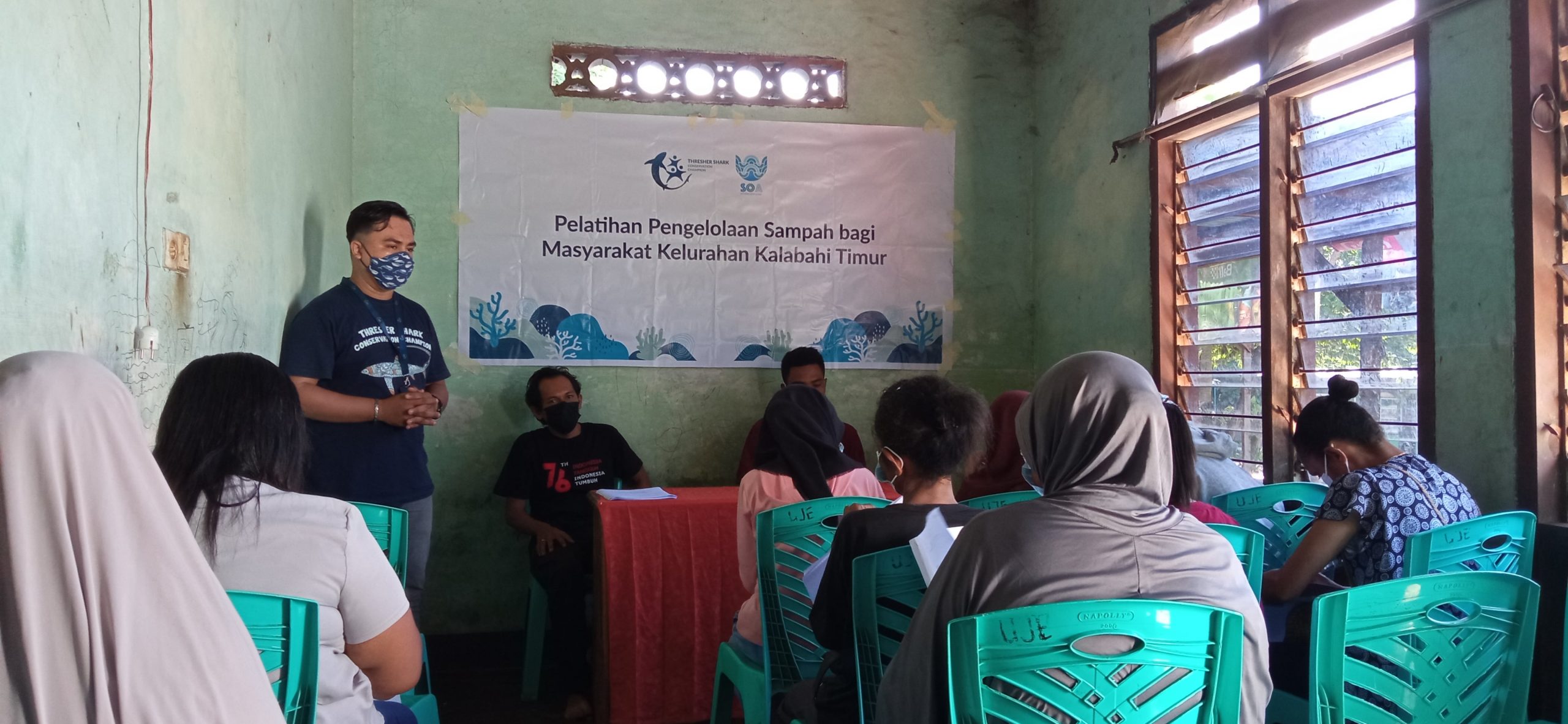 Inspiring Young Community Leaders
After graduating from the Conservation Champion program and his bachelor's degree, Jamaludin B. Demang is now working full-time as the Head of the Islamic Student Association at the District level. Another young leader is Kamarudin Lelang (Komar), who currently works as the Head of a Village-owned Enterprise (Bumdes). He is developing the village loan business. Komar is chosen as the Head out of 15 candidates from each hamlet.
Public Sector, NGO, and Social Enterprise
Additionally, we were impressed with Yodhikson Marvelous Bang (Dicky)'s leadership and communication skills during the program. At the end of 2021, we offered Dicky to join Thresher Shark Indonesia as a team member. Dicky is now our Project Officer and is responsible for preparing correspondence financial reports and participating in monitoring and evaluation for our community development projects.
However, not all our Champions worked in the conservation field after the program. Nevertheless, the planning and management skills taught in the program have helped Najamudin Usman to become staff at the Alor Central Bureau of Statistics.
Yemima Henderina Maalo (Ria) has been awarded a fellowship with Lakoat Kujawas, an Indonesian social enterprise in Mollo, East Nusa Tenggara. Ria was part of the "Proyek 1000 Nutrisi," a project to tackle health and nutrition problems, especially stunting, caused by a lack of nutritional intake during the first 1000 days and affected by the mother's lifestyle.
Continuing Further Studies
Plenty of our Champions also continued their studies after the program. Krisnasari Laapuling and Markus Ariston Beri are both doing their bachelor's at Muhammadiyah Kalabahi University, studying Primary Teacher Education. Sri Wulandari Teibang is also currently pursuing her Bachelor in Economy Management at Tribuana University. While Muthiah Prasong is doing her Master in Islamic Studies at Ahmad Dahlan University in Yogyakarta.
Various Fields
Udin Abue chose to work outside of Alor in Batam, the largest city in Riau Islands province. Additionally, Rayitno Alfianto Lamma Koi works in Alor as a futsal field manager. Irwan Langko is still in high school and currently applying to become a police officer.
The Inauguration
Following the success of our Champions, Thresher Shark Indonesia is going to hold a final gathering to give the Champions a chance to share about their conservation programs and professional experience. The event will also provide follow-up trainings that suits their current needs and their inauguration as Thresher Shark Conservation Champions which was delayed due to the Covid-19 pandemic restriction last year. Now that Covid-19 has subsided, Champions will be invited to spend three days and two nights at Sebanjar for this event held on March 26-28, 2022. The final gathering is expected to give them life skills to help them achieve success in their respective workplace.