About Alor
Join our team in Alor to learn and volunteer alongside us as we work to save the thresher sharks and protect this incredibly beautiful yet fragile marine ecosystem. Located on the easternmost tip of Flores and only a 3-hour flight away from Bali, Alor is a paradise of marine biodiversity. Experience the beauty of this region above and below water, whilst learning about the impactful conservation work necessary to keep this paradise out of peril. Grow your conservation project skills, contribute towards several impactful causes and experience life in this beautiful coral triangle island archipelago.
About the Program
Eligibility
1. An Indonesian citizen or foreigner with valid stay permit in Indonesia over the duration of the program.
2. Between 18 – 35 years of age.
3. Fully vaccinated 4 weeks prior to program's start date.
4. Have submitted the application form and paid the deposit for applied program.
5. Committed to spend the time arranged for the applied program's duration.
6. Physically and mentally healthy.
7. Have passion and willingness to learn especially regarding environment and marine conservation.
8. Agree to follow Thresher Shark Indonesia and local government's rule and regulation.
9. Able to swim or have dive certification, comfortable to work in the water or outdoor activities. 
10. Have read and fully understand applied program's breakdown details.
Upcoming
| | |
| --- | --- |
| Dates | Experience Timeline |
| 9 April 2022 | Early Bird Promo Ends |
| 24 April 2022 | Application Deadline |
| 27 June – 11 July 2022 | Conservation and Fun Dive |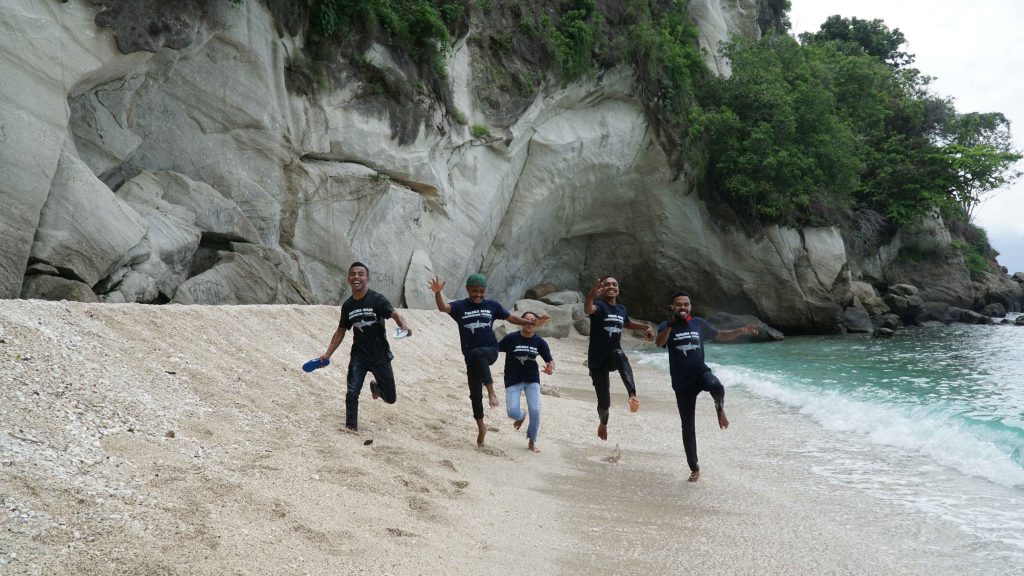 Conservation 101
Spend 2 weeks gaining invaluable knowledge and practical experience in the field of conservation project development and management. Increase your stay to 4 weeks and gain the opportunity to plan and implement your own conservation project in Alor.

Click for more details
Conservation and Fun Dive
Spend 2 weeks gaining invaluable knowledge and practical experience in the field of conservation project development and management. Increase your stay to 4 weeks and gain the opportunity to plan and implement your own conservation project in Alor. This volunteer package includes 10x Fun Scuba Dive experience with our local partner dive shop.

Click for more details
Conservation and Divemaster
Spend 8 weeks gaining invaluable knowledge and practical experience in the field of conservation project development and management, as well as the opportunity to plan and implement your own conservation project in Alor. This volunteer package includes intensive divemaster workshops and training.

Click for more details
Tailor Your Experience
For those of you who are already in Alor and want to get a glimpse of Conservation Experience, you can choose one or more workshops you are interested in and spend half a day with us to get the knowledge and hands-on experience you need!

Click for more details